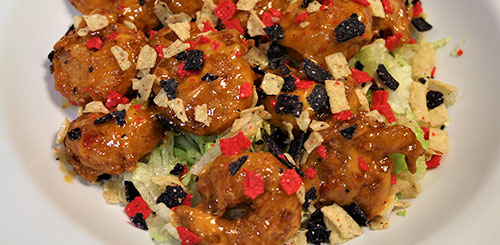 Start your meal off with a Bang! Our 12 Bang Bang Shrimp are lightly breaded and tossed in a sweet, smoky sauce!
Smoked Mahi Mahi Fish Dip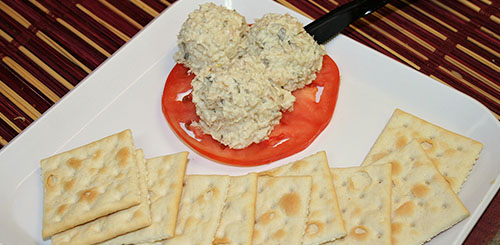 Tasty, hardwood-smoked mahi mahi, complemented with just the right spices, served with saltine crackers.
Southern Fried Dill Pickles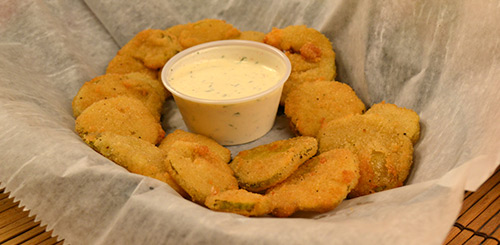 A chef's handful of lightly breaded, southern fried dill pickles per order. Served with a creamy dill sauce.
Hushpuppies Drizzled With Honey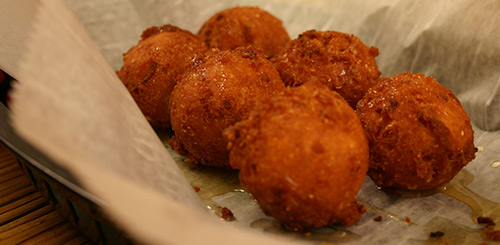 6 hushpuppies per order. Deep-fried and sweetened just right and served with honey.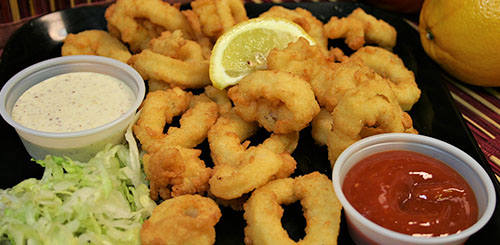 Hand-cut and lightly breaded, golden-fried Calamari Served with two dipping sauces – cocktail and TJ's homemade horseradish, mustard!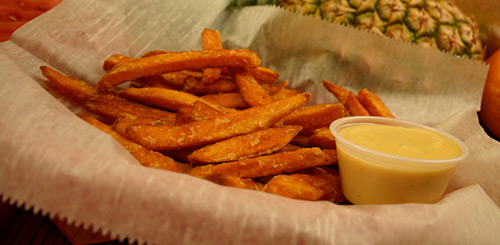 A healthy serving of TJ's sweet potato fries are an absolute customer favorite. Served with honey-mustard dipping sauce!



Onion Petals – Hand Breaded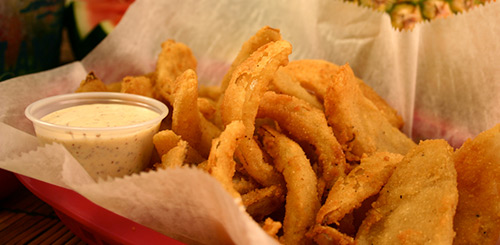 Hand cut onion petals – lightly breaded and served with a homemade horseradish-mustard dipping sauce.
Gator Tail Bites w/ Swamp Sauce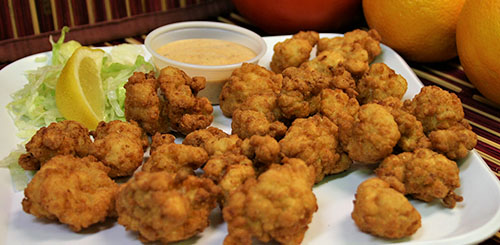 Truly a Florida favorite – locally caught gator bites served grilled, blackened or fried along with our sweet, Cajun "swamp sauce" for dipping.


Ahi Tuna Seared with Wasabi Slaw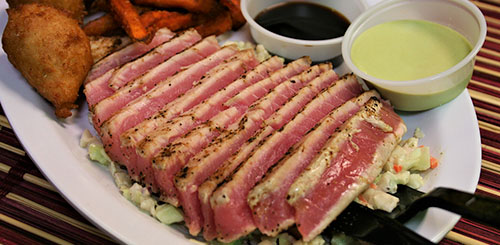 Fresh sushi grade, ahi tuna seared to perfection and served over our homemade wasabi slaw. Served with soy sauce and wasabi aioli.
*Consuming raw or undercooked meats, poultry, seafood, shellfish, or eggs may increase your risk of foodborne illness, especially you have certain medical conditions.